How Much Money Can I Make?
How Much Money Can I Make?
Restoration 1 franchises are one of the most exciting opportunities to hit the restoration industry in a long time. As one of the fastest growing restoration franchises in a booming $210 billion industry, Restoration 1 is inviting new entrepreneurs and savvy investors to realize their dreams of small business ownership and take part in Restoration 1 franchise as we rapidly expand across the United States and increase our profits.
"We're really big on financial awareness," says Micah Findley, VP of Operations of Restoration 1. "From the outset, we put together a pro forma business plan with our franchisees to establish long-term and short-term goals. We then meet with our franchisees on a monthly basis to refine their strategy and hold them accountable to their goals, but also to provide insight into how they can be more profitable. Our number one concern is for our franchisees to be successful and that their businesses continue to exceed their expectations from a financial standpoint. When you have happy franchisees, you have a successful franchise."
A low-cost investment opportunity with a potential for high returns, Restoration 1 can operate as a turn-key business. With the ability to operate without overhead, buildout costs, or brick and mortar expenses, Restoration 1 is far more affordable than other franchise concepts in the restoration industry. The franchise fee for your first territory is $54,900 and unlike our competition, we have prime territories available. The total investment estimate to begin operations on a new restoration franchise ranges from $84,500 to $193,125.
Consider this breakdown from Item 19 of our Franchise Disclosure Document (FDD) of revenue collected from our reporting franchised businesses from January 1 to December 31, 2018:
For Franchise Information
Request Franchise Information
Want to learn more about opening your own Restoration 1 Franchise? Fill out this form to get started: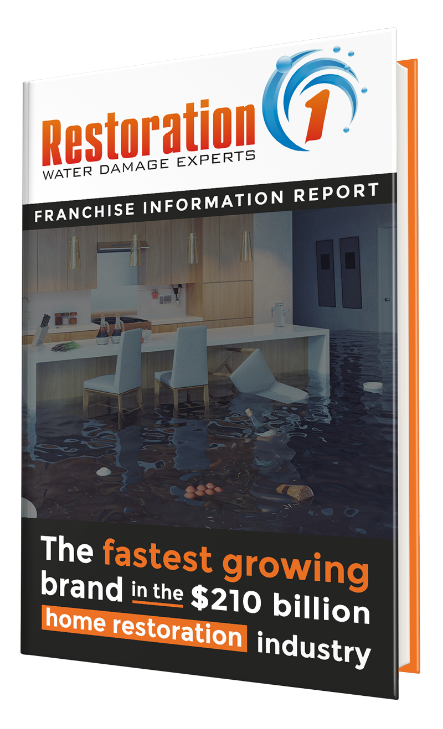 Latest Franchise Articles
Fast-growing restoration franchise brings on new executive to help grow the brand and deepen the culture of support A franchise...