Ready to bring the Restoration 1 franchise to your community?
Once you submit your information, you will receive an email with a link to the free Restoration 1 Report, which will give you detailed information about our brand, as well as the requirements to franchise with us. A member of our franchising staff will reach out to you by phone. The first call usually lasts just a few minutes and gives us a chance to introduce ourselves to one another and address initial questions.
Once we determine that you're financially qualified and that you're a good fit for Restoration 1, we hit the ground running! We will schedule your 12-day training experience at one of our franchise locations, which will cover everything you need to know about the Restoration 1 business: including learning how to network to build referral partners, sell your services, perform your services with expertise, manage customer relationships and effectively market your business in your community, including on your social media platforms. We provide continual reviews to help you meet financial and performance goals on a monthly basis, including the development of a business plan before you open your business.
Restoration 1 has a fast-start program that allows new franchise owners to get started in their businesses rapidly. Because Restoration 1 doesn't require brick and mortar spaces, nor the expenses that come with it, Restoration 1 is effectively a turn-key model that can begin operations as soon as initial training and certifications have been completed. Of course, we'll be with you every step of the way for as long as you're in the Restoration 1 franchise family to ensure you have what you need to be successful.
To get started, please download our Franchise Information Report, which includes detailed information about the Restoration 1 franchise opportunity.
The report includes:
We'll email you a report and follow up with a short conversation to answer any questions you have. Thank you in advance for your interest in franchising with the Restoration 1 franchise.
We are looking forward to hearing from you and are excited that you're interested in getting in on the ground floor with the Restoration 1 brand as we rapidly expand across the nation.
For Franchise Information
Request Franchise Information
Want to learn more about opening your own Restoration 1 Franchise? Fill out this form to get started: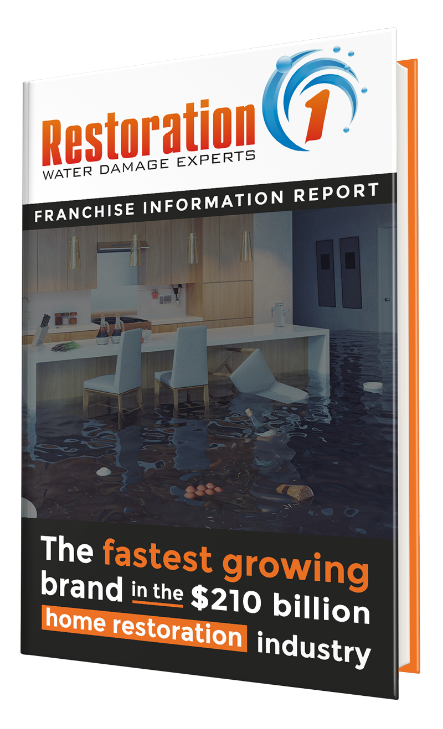 Latest Franchise Articles
Fast-growing restoration franchise brings on new executive to help grow the brand and deepen the culture of support A franchise...