What Do Our Franchisees Have to Say?
RESTORATION 1 FRANCHISE OWNER, SCOTT WHITAKER, ANNOUNCES A GROWTH INVESTMENT FROM TRACTION CAPITAL PARTNERS
Scott Whitaker, Restoration 1 franchise owner in Spokane, Washington, is excited to announce his partnership with Traction Capital Partners. Scott opened his first Restoration 1 franchise in 2017 and it quickly grew, allowing him to expand into additional territories in Central Washington.
The expansion of Scott's Restoration 1 franchise caught the attention of Traction Capital, an investment firm dedicated to helping entrepreneurs in the Western United States. Traction's investment in a franchise signals a new era of business growth and it allows Scott to:
Increase profitability
Expand into new communities
Reach new customers and improve their lives
Employ more individuals and increase their quality of life
What makes Restoration 1 franchise opportunities so unique is that the business model is not only easy to scale but is also easy to run. This is proven in that Scott experienced success as a franchise owner while also serving as Captain of the Spokane Valley Fire Department.
If you are interested in experiencing success with a profitable, recession resistant Restoration 1 franchise opportunity, visit our website today!
Read more about Scott's partnership with Traction Capital here.
Our Restoration 1 franchisees open up about what they love about their businesses
In the booming $210 billion restoration industry, Restoration 1 franchisees are part of the brightest brand that has an even brighter future. In the past two years, Restoration 1 has rapidly added more than 100 new locations across the country, and the industry continues to take notice. In 2018, Entrepreneur magazine ranked Restoration 1 on its prestigious annual Franchise 500 list of the best franchise systems to invest in for the third consecutive year.
The success of Restoration 1 has everything to do with our exceptional franchisees who come from diverse backgrounds, professional histories, ethnicities and cultures. Because Restoration 1 doesn't require previous experience in the restoration industry, we provide everything an entrepreneur needs to be successful on an ongoing basis, and our executive team is always accessible to answer any questions, provide insight or offer encouragement. Our commitment to the success of our franchisees stems from the core belief of Gary Findley, CEO of Restoration 1, that happy franchisees make for a successful franchise.
For Franchise Information
Request Franchise Information
Want to learn more about opening your own Restoration 1 Franchise? Fill out this form to get started: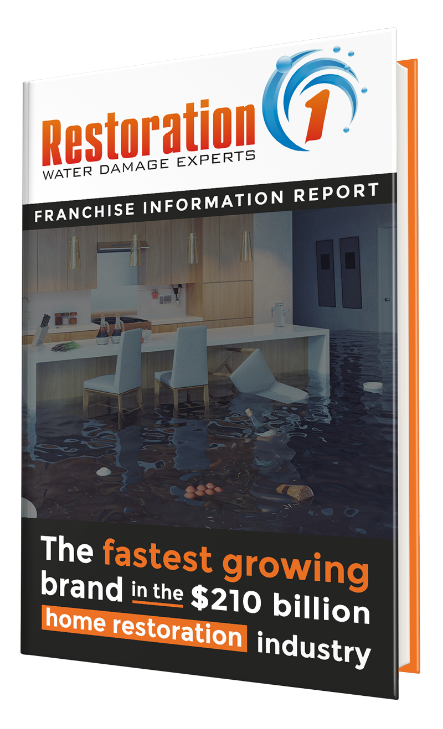 Latest Franchise Articles