How Do We Support Our Franchisees?
Franchising with Restoration 1 means that you will never be on your own in business
Our Restoration 1 franchise support shows we are absolutely committed to the success of our franchise owners, providing them with everything they need to quickly ramp up their businesses and become established in their communities over the long-term. Our proven and award-winning business model has helped several first-time entrepreneurs without any experience in the restoration industry achieve remarkable results.
"I am most passionate about giving new entrepreneurs the opportunity to be successful in business," says Gary Findley, CEO of Restoration 1. "Our franchisees invest real money into franchising with us, and we take that extremely seriously. We have a robust initial and ongoing training platform that gives our franchisees the tools they need to be successful. This is why our franchisees are able to be successful without any experience in the restoration industry. Many franchisees come from corporate America, wanting to own a business that has exceptional ROI, and is easy to run and easy to scale."
Franchising with Restoration 1 means you're never alone in business.
Restoration 1 franchise owners are supported from the moment the franchise agreement is signed.
This is how we do it:
Initial training – New franchisees receive an extensive 12-day training session in which you learn every aspect of your new business, including how to network to build referral partners, sell your services, perform your services with expertise, become industry certified, manage customer relationships and effectively market your business in your community, including on your social media platforms.
On-the-job-training – During the 12-day training session, new franchisees are taken on several jobs with an established franchisee, where they will learn how to perform a job correctly, and experience how we utilize our DASH software, and how to display the exceptional customer service that Restoration 1 is known for.
Business plan – Financial awareness is a large part of why our franchisees are successful. During the 12-day session, we establish a pro forma business plan with every franchisee to help set realistic and achievable long-term and short-term goals. We meet with you on a weekly basis going forward to refine your strategy, help you scale your business, and hold you accountable to your goals.
Ongoing training – Restoration 1 is on-hand to meet with you at any time to help answer any of your questions. Every new franchisee receives weekly check-in calls from your assigned field representative to help you grow your business, win new customers and address any questions you might have.
For Franchise Information
Request Franchise Information
Want to learn more about opening your own Restoration 1 Franchise? Fill out this form to get started: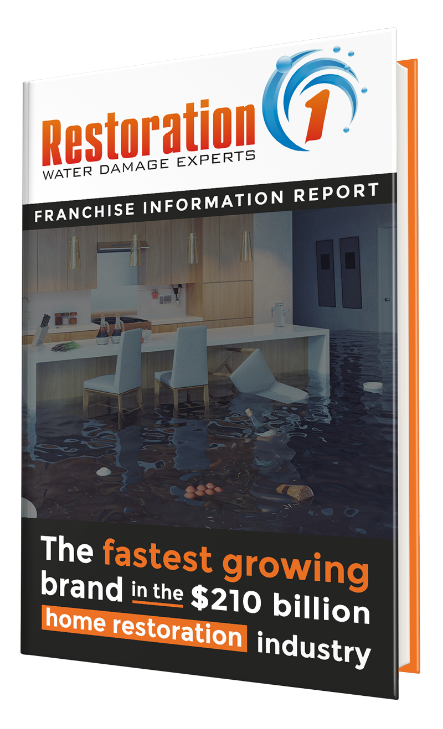 Latest Franchise Articles