Learn More About Restoration 1
Answers to common questions about the award-winning franchise opportunity
One of the fastest-growing restoration franchises is guided by a commitment to franchisee success.
Restoration 1 is one of the fastest-growing restoration franchises in the nation. Since our visionary CEO Gary Findley took the reins of our company in 2016, Restoration 1 has ushered in a bold era of rapid growth. We have added 150 locations in two years, and we plan to have 300 locations open by the end of 2019.
Our brand is winning a significant share of the $210 billion restoration industry through our commitment to excellence, our expertise in making homes and properties safe to inhabit, and our empathy while helping our customers through crisis situations. All of these efforts have positioned Restoration 1 as a brand consumers trust and depend upon.
Our franchisees are our most important asset
Restoration 1 franchisees are on the front lines of delivering solutions to home and property owners who are in crisis. Our franchisees excel at mitigating damage from water, fire, mold and more, and we have helped hundreds of home and property owners return safely to their lives.
For this reason, Restoration 1 emphasizes ongoing training. When an entrepreneur joins our franchise family, Restoration 1 provides significant support in terms of financial awareness, marketing, growing sales and more to ensure that our franchisees have the tools they need to prosper over the long term.
Our business model can improve your life
Restoration 1 is a chance to be a part of a brand that is not only providing meaningful work helping home and property owners facing disasters, it is also offering a chance to improve your life.
For Franchise Information
Request Franchise Information
Want to learn more about opening your own Restoration 1 Franchise? Fill out this form to get started: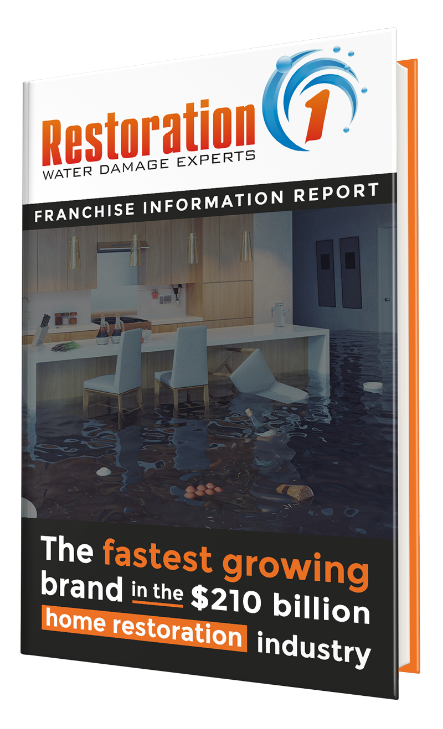 Latest Franchise Articles